MINISTER OF LOCAL GOVERNMENT INPECTS FCC'S NEW ICONIC BUILDING
                               BY MAX A. KONNEH, PRESS OFFICER, MLGRD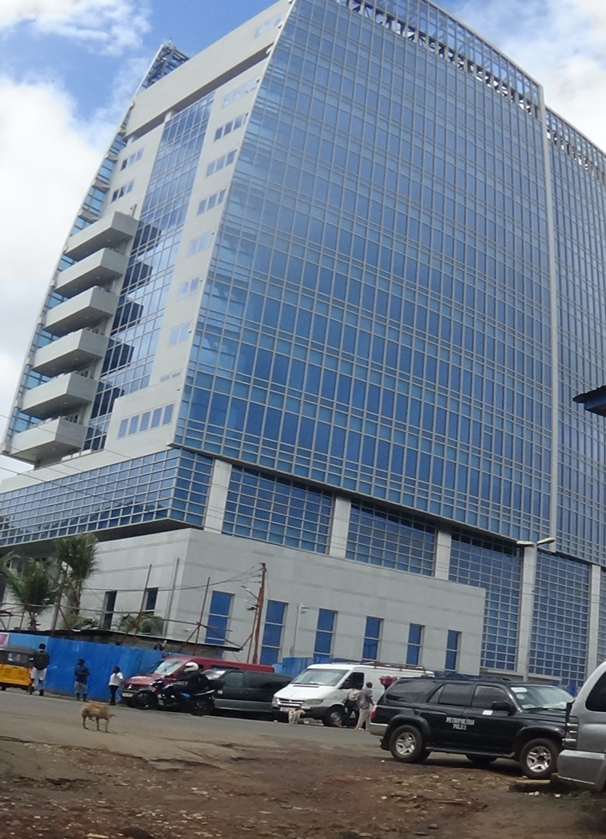 THE ICONIC FREETOWN CITY ADMINISTRATIVE COMPLEX
The Minister of Local Government and Rural Development, Tamba John Sylvanus Lamina and team have been taken on a conducted tour of facilities in the newly constructed Freetown City Administrative Complex, situated at 17 Wallace Johnson Street, Central Freetown. The objective of the exercise was to give the minister and team which included his deputy, Melrose Kargbo and the Deputy Secretary, Ibrahim Sorie Kamara the opportunity to assess progress made so far in the implementation of the project.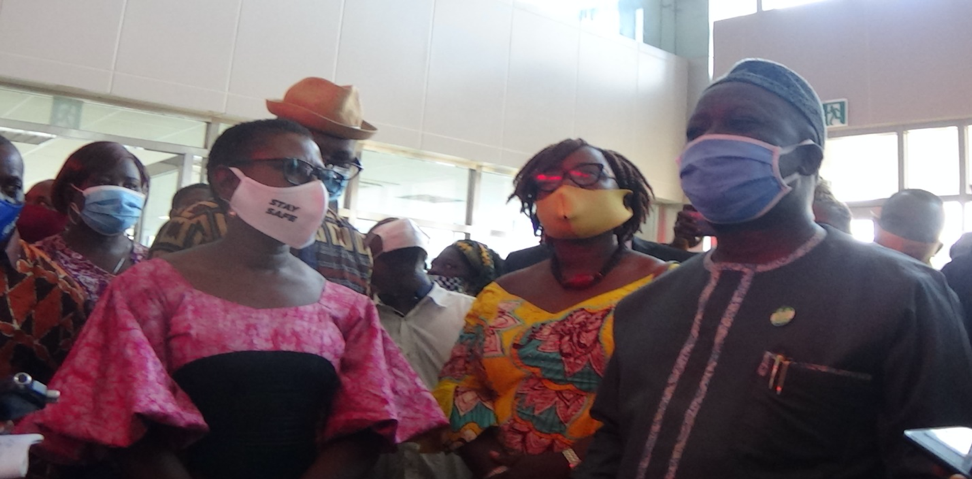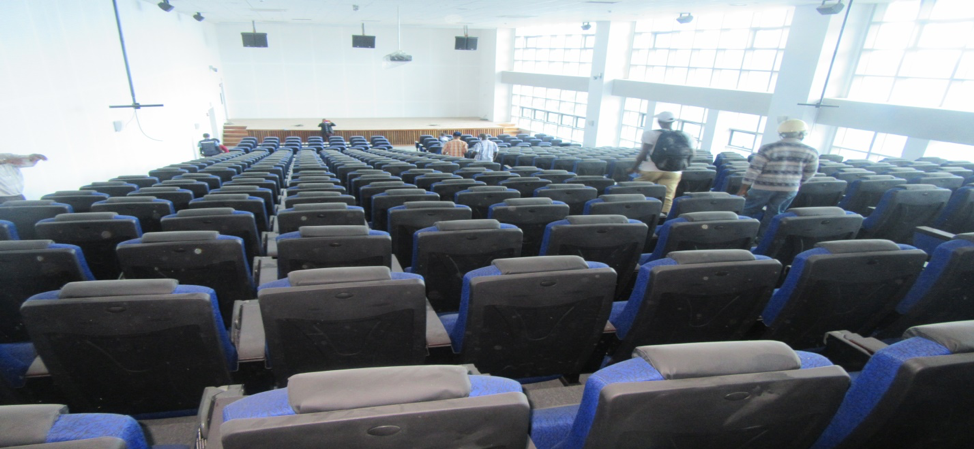 The Fifty-Six Million United States Dollars, fifteen-story building project which started in October, 2017, following an agreement between the governments of Sierra Leone and Korea is expected to be officially opened in November this year. Making his observation after inspecting facilities in the building, including, the Mayor's Parlour, Auditorium, Canteen, Car park, Councils Conference Room, Guests House, Computer Lab, City Hall and Exhibition Lobby, the Minister of Local Government and Rural Development, Tamba Lamina described the building as "the first Icon building in the country, strategically located in the city to provide the necessary services and facilities for visitors and citizens of Sierra Leone".

He thanked the Mayor and staff for availing them the opportunity to have a view of what was happening at the project site and the contractors for a job well done.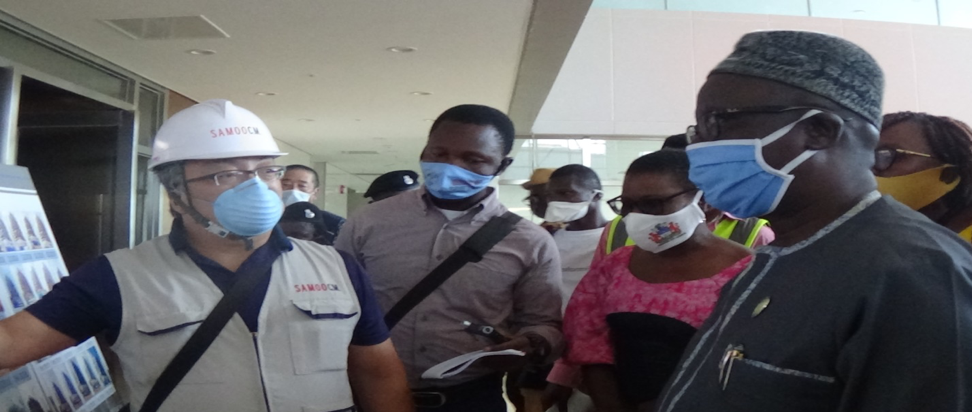 The building, he said will enhance Freetown City Council's ability to raise more revenue to provide services and pay back the loan taken for the construction of the building. He pledged his ministry desire to give the F.C.C. the opportunity to add value to the project for the benefit of all. He expressed optimism that as a very good investment, the building will serve its intended purpose. He however, admonished the contractors and F.C.C. to consider putting in place systems that would ensure funds are generated through proper management of facilities in the building, particularly, the car park.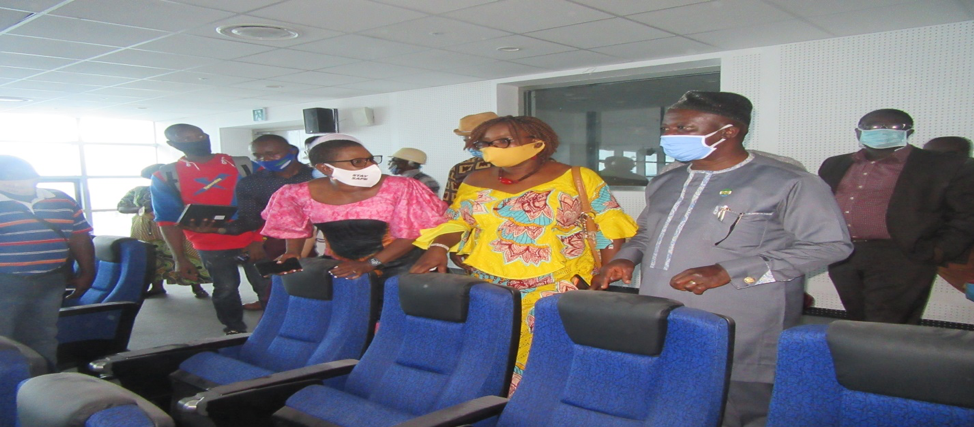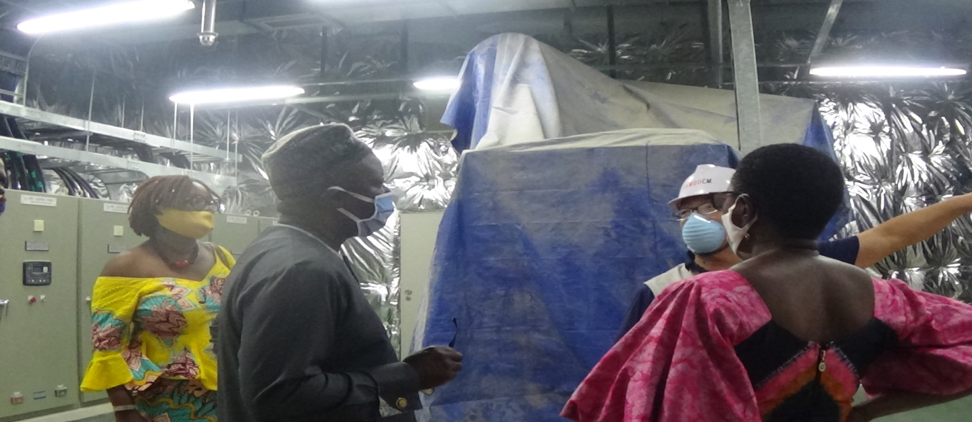 Mayor of Freetown, Yvonne Akie- Sawyerr who led the minister and team on the conducted tour, thanked them for responding to their call and acknowledged the roles played by her predecessors in the implementation of the project. The purpose of the project, she said, is to "serve the people of Freetown" while assuring all that they will ensure that civic and other events are accommodated  and services provided  as it used to be in the past after putting a Financial Model in place.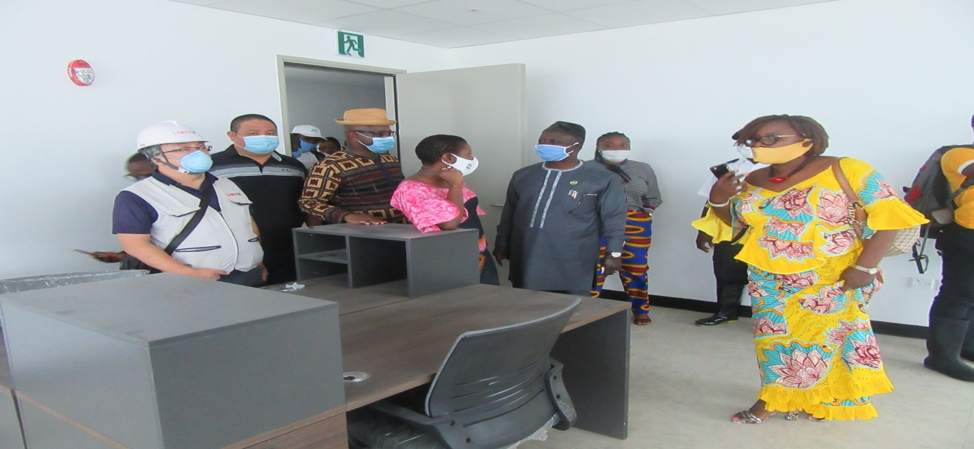 Giving an update on the project, the Chief Supervisor, Gienwon Shon, described the 74.15 meters high building, as a "historic Landmark" that will stand the test time. He said, 99.27% of work on the building has been completed, adding that preparation for handing over of the project in November is underway.