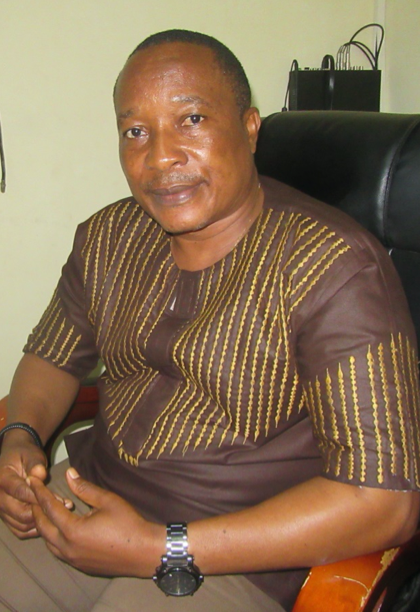 Mr. Brima Newman Combey is the Director of Local Government in the Ministry of Local Government and Rural Development.
Prior to his appointment, Mr. Combey whose primary role is to provide professional and technical support and advice to the minister and staff of the ministry to ensure efficient and effectively service delivery at local levels, worked as a teacher/examiner at the Nasir Ahmaddiyya Secondary School, Kenema from 2004 to 2008.
He served as a Psychosocial Counseling Volunteer – Sunshine Coast, Brisbane, Australia in 2011 and later worked as Senior Front Liner—Face to Face Fund Raising Programme from 2011-2013.
He joined the Save our Souls (SOS) organization in 2013 where he served as Food Security Programme Coordinator in Freetown until 2014 and later served as
Project Manager, Organisation for Inclusive Management-OFID-SL from 2014 to 2015.
Mr. Cumbey also served as a Part Time Lecturer at St. Pauls Major Seminary at Regent in 2016. He also served as Capacity Building Trainer for the International Rescue Committee in Kono from 2018 to 2019.  He worked as Governance and Policy Specialist in the Decentralization Secretariat under the Ministry of Local Government and Rural Development from January to August, 2019.
He was         later appointed as Acting Director of Local Government in the Ministry of Local Government and Rural Development where he worked assiduously from August, 2019 –APRIL, 2020, until he became the substantive holder in May, 2020.
He holds a M.S.C. degree in Rural Development from the Njala University and a Bachelor of Arts Degree in English and Sociology from Fourah Bay College, University of Sierra Leone.
Mr. Combey has also participated in a number of capacity Building programmes in and out of Sierra Leone and holds certificates in various areas including, Trauma Healing and Conflict Management, Localization of the Sustainable Development Goals, Project Development, Administration and Management.
He also attended Seminars on Local Government Leaders of Sierra Leone, held in Nanchang and a Skill Share Training Workshop on Face to Face Fund raising in Sydney, Australia.