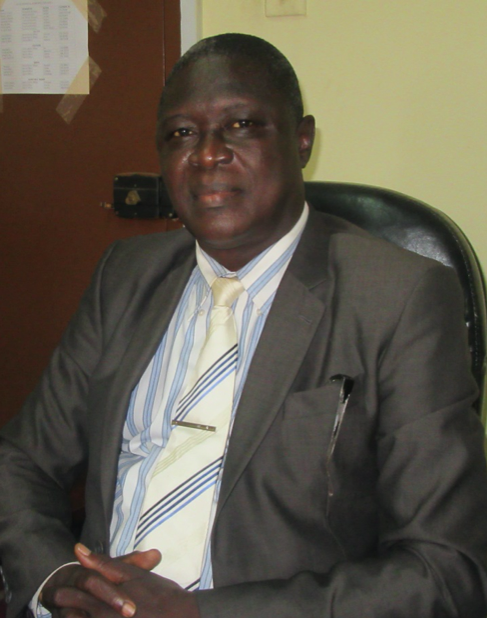 Mr. Thomas Berison Lansana is the Permanent Secretary in the Ministry of Local Government and Rural Development in October, 2019.   He is charged with the responsibility of supporting the general policies and priorities of the Government and to operate within the context of the management practices and procedures established for the Government as a whole. His duties among others are to provide support and advice to the minister and provide the enabling environment in which the minister and ministry's staff can work effectively to ensure proper formulation of policies and implementation of programmes.
Before his appointment as Permanent Secretary to the ministry, Mr. Lansana worked as Assistant Registrar, Cooperative Department under the Ministry of Trade and Industry from (May, 1996 to-December, 2005).   He was later promoted to the position of Principal Assistant Registrar in the same department where he served for three years (January, 2005-April 2008) charged with the responsibilities to coordinate the affairs of cooperatives among others.
Mr. Lansana also served as Senior Assistant Secretary, stationed at the ministry of Local Government's Head Quarter, Youyi building (2008-2011), District Officer, Koinadugu 2001-2015 District and  Senior District Officer, Kenema (2015-2016). He was later promoted to the position of Provincial Secretary, Southern Region (2016-2018). Until his appointment as Permanent Secretary in the ministry of Local Government, he served as Senior Deputy Financial Secretary in the ministry of Finance and Permanent Secretary, Ministry of Mines in charge of administrative matters.
Mr. Lansana holds a M.S.C. Degree in Rural Development from the Njala University, (USL) and a B.S.C. Degree in Economics and Social Science with Honours in Sociology from Fourah Bay College, (USL). He also a proud holder of certificates in Policy and Implementation, Project Management and Evaluation from the Institute of Public Administration and Management (IPAM) as well as a certificate in Local Government and Public Policies from the Local Autonomy College in Japan.
He is a Muslim and married with children.