Pujehun Town, Southern Province, 6 August 2021- The Local Government Director in the Ministry of Local Government and Rural Development, Brima Newman Combey, has in his address to residents of Pujehun District during the Multi Stakeholders' Platform Meeting organized by the Fambu Tok International Sierra Leone stressed the need of maintaining peace in their Chiefdoms.
Fambu Tok International Sierra Leone is a Non-Governmental Organization (NGO) that normally engages conflict Communities, listens to their concerns and forwards them to the central Government for peaceful resolution. It was on that note that the organization held a meeting with two Chiefdoms in Pujehun District including Malen and Makpele Chiefdoms
Director Combey started his speech by appreciating Fambu Tok Organization on behalf of the Minister of Local Government for helping the Government to know some of the concerns of the residents of the said Chiefdoms. He added that even though all the Chiefdoms have Government authorities that act as intermediaries between the residents and the central Government, but at times, the community people feel more relaxed to say their minds to NGOs than to the former.
"As a Ministry, we pride ourselves in maintaining peaceful Communities, which is why we have taken note of all the allegations of the two Chiefdoms that fall under our mandates such as no transparency and accountability in the use of Chiefdom development fund from socfin, boundary disputes between communities in the two Chiefdoms and the relationship between the Paramount Chief and the Member of Parliament, among others. We are surely going to look into them to unravel the truth," he assured.
He, however, encouraged the residents to be using such platforms to channel their grievances rather than taking the law into their hands, adding that violence has no place in any Chiefdom that is yearning for development.
The Minister of State, Francess Alghali, who doubles as the Chairperson of the event, promised the two Chiefdoms of making their concerns known to the Government, adding that the two Chiefdoms would hear shortly from the Government about the issue of Scofin and the community people.
"President Bio is a man of his words, so as long as he had promised to look into your issue, he will do so without fail. All what I want you to do is to exercise some patient," she appealed.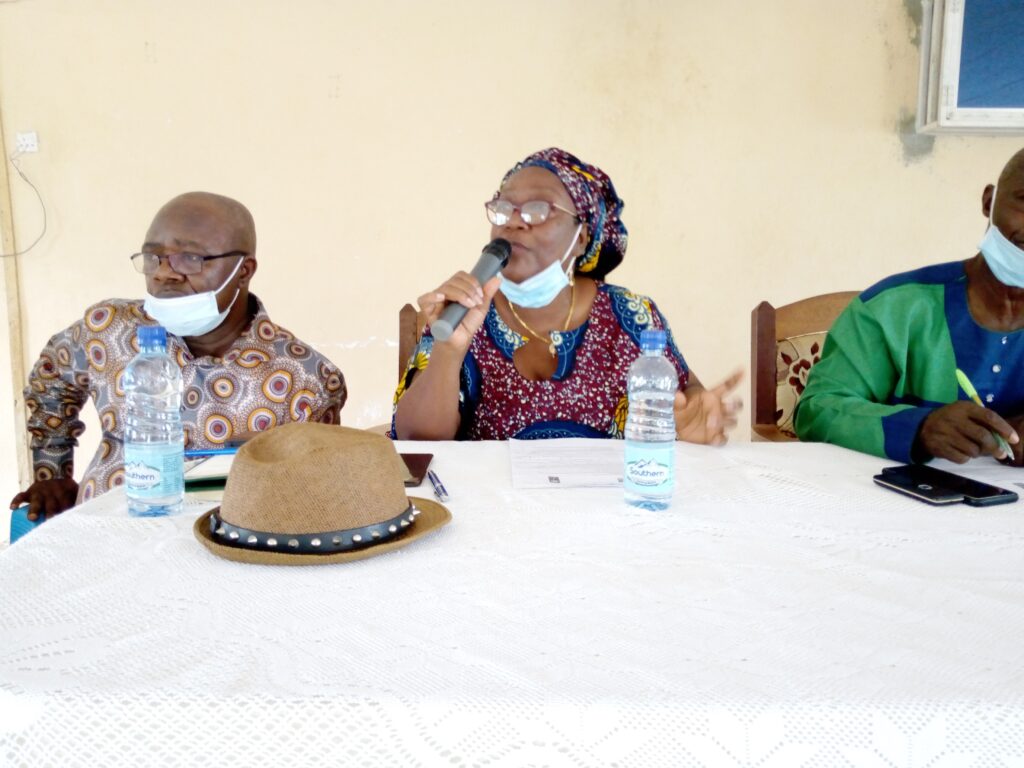 Other Stakeholders present made meaningful contributions towards maintaining peace in the Chiefdoms including, the Member of Parliament, the Pujehun District Officer, Sierra Leone Police, among others.