Magboraka Town, 3rd August, 2021- The Minister of Local Government and Rural Development (MLGRD), Amb. Tamba Lamina, has engaged both the District Council and Chiefdom Administration in the Tonkolili District on revenue mobilization.
Minister Lamina made this engagement as a result of statistics from the FDD in the Ministry of Finance, which shows that for the past three years, Tonkolili District has failed to reach its threshold in revenue collection, which makes it one of the least revenue generating Councils in the country. The minister reiterated that his visit was to engage both the Council and the Chiefdom Administration to frankly discuss the revenue sources, mode of utilization, challenges, and the relationship between the two parties (Council and Chiefdom Authorities) towards revenue collection in the District.
"The Ministry is concerned that this Council has failed to meet its projection of revenue collection from 2018 to date. Revenue plays a critical role in the development of the District, and if the Council does not collect more than 30% of its projected revenue, it would impede on the new trajectory of development adopted by the Ministry, and by extension affect service delivery of the Council," he said.
He urged the Chairperson of the Council and the Chiefdom Administration to use the meeting as a platform to put to bed their grievances and put hands on deck to develop strategies for effective revenue mobilization for the District.
In her response, the Chairperson of the Tonkolili District Council, Yabom Sesay, appreciated the Minister and his entourage for the visitation and updated them on the issues affecting revenue collection in the District.
She promised to adhere to all the directives given by the Minister and work with the Chiefdom Administration to map out strategy that would enhance effective revenue mobilization.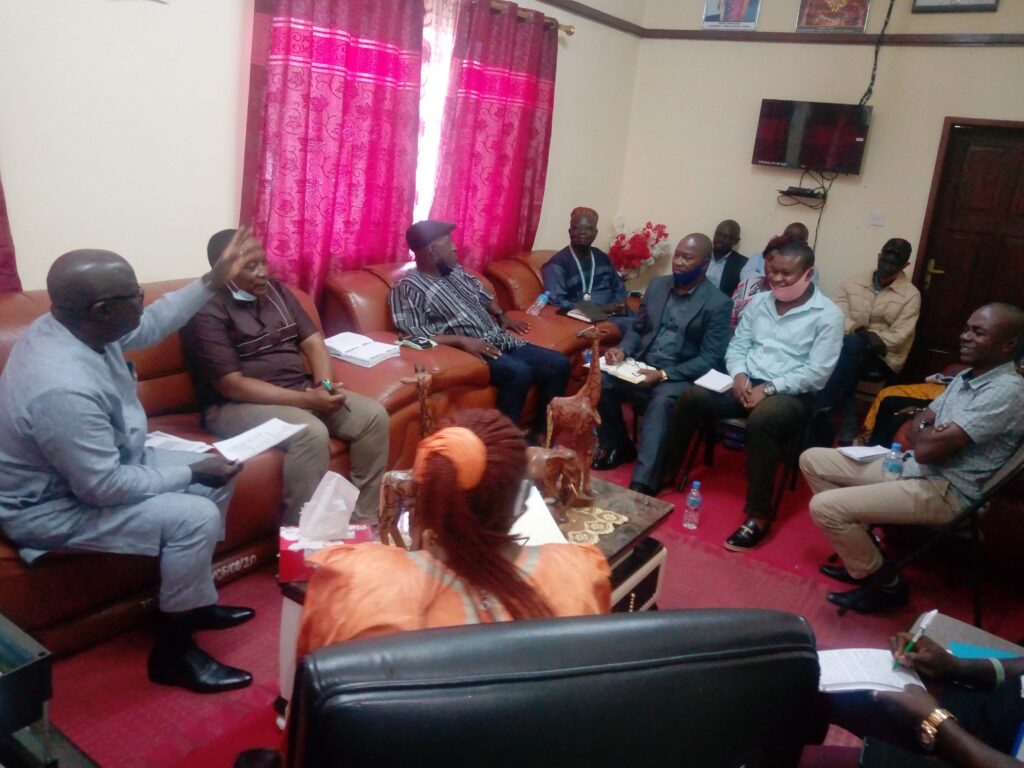 The Paramount Chief of Kolifa Rowalla Chiefdom, PC. Masakama Kanamanka 111, who spoke on behalf of the Chiefdom Administration, expressed his delight for the meeting and highlighted things that served as hindrance to revenue mobilization in the District. He appealed to the Minister to help in solving them.
He assured the Minister of his commitment and willingness to work with the Council to uplift the level of revenue collection in the District.