Golahun Tunkia Chiefdom, Kenema District, 4 August, 2021- The Director of Local Government in the Ministry of Local Government and Rural Development (MLGRD), Brima Newman Combey, has teamed up with other Stakeholders to settle an impasse between the Paramount Chief and the Chiefdom Speaker of the Golahun Tunkia Chiefdom.
It could be recalled that since February 2020, PC Alhaji Amara Jobo Gorway Sama and his Chiefdom Speaker, Mohamed Mansaray have been living in no love lost relationship, which caused disunity in the Chiefdom for over two years. All efforts to settle the impasse by the local authorities in the Chiefdom and by extension, the Kenema District proved futile. This led to the formation of a sub-committee by the National Security Council Coordinating Group (NSCCG) including the Local Government Director to resolve the issue.
Addressing the two parties, Director Combay explained the roles and responsibilities of all the positions in the Chiefdom Administration including Paramount Chieftaincy position referencing the 2009 Chieftaincy Act, adding that the Ministry bemoaned the whole situation and called for its redress.
"The development of the entire Golahun Tunkia Chiefdom rests on the shoulder of the Chiefdom Administration, but its future would be bleak if the two of you who should be working together are at loggerheads with each other. By now, your focus should be on how to develop Golahun Tunkia and make her a better place for all including your children," he reiterated.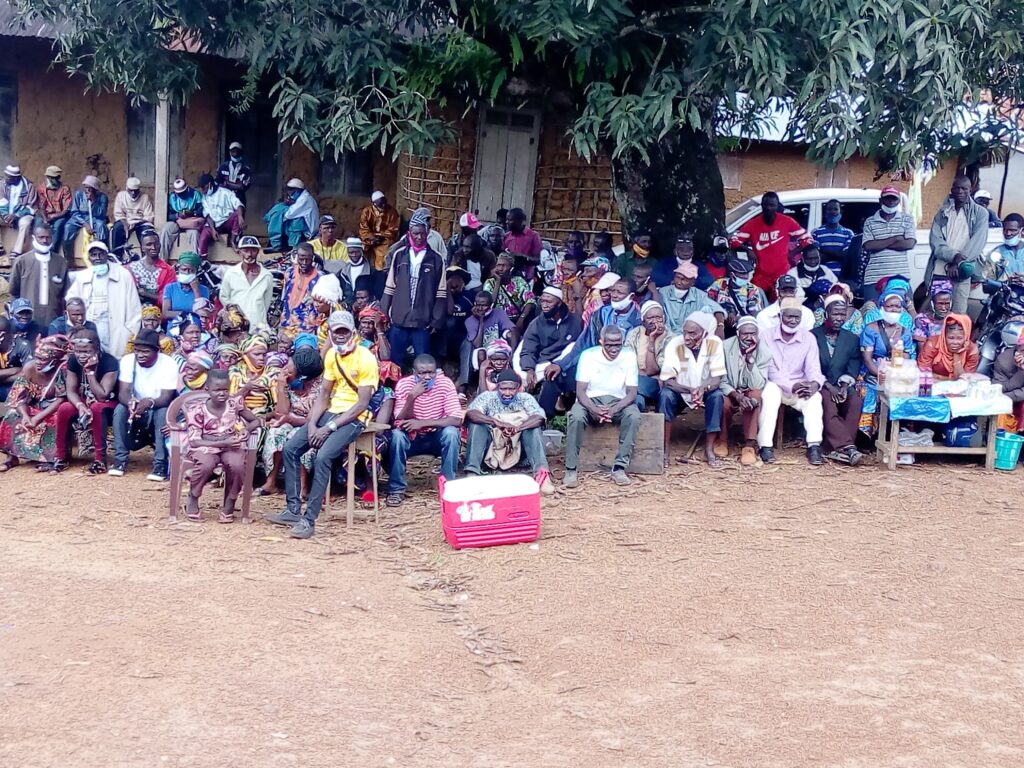 He entreated the two parties to put their differences aside and accept whatever resolution mechanisms the other Stakeholders would put in place.
The Head of the sub-committee, who doubles as the Director of the Office of National Security, Languba Kailie, stated that the issue between the Paramount Chief and his Speaker has served as a threat to national security, adding that his team was under the directives of President Bio, who serves as a Chairman of NSCCG to resolve whatever dispute that had existed between the two parties in the Chiefdom.
He asked the two parties to explain their bones of contention with each other; the team later deliberated on the issue and ended up calling on the two authorities to embrace each other and allow peace and stability in the Chiefdom.
Many dignitaries attended the event together with residents of the Chiefdom.